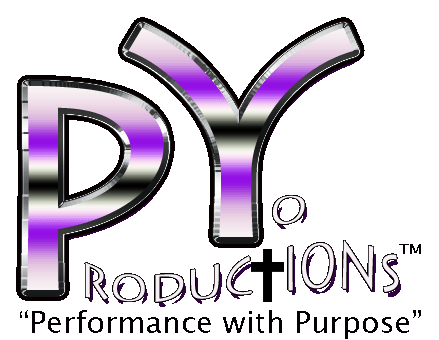 Yo Productions offers workshops aimed at equipping writers with skills necessary to improve overall writing and reach their goals. All workshops are facilitated by Yolonda Sanders and may be conducted as special Yo Productions events or by request. Prices for workshops begin at thirty ($30.00) dollars per person for two-hour sessions. Longer sessions and weekly series are also available. Below are the workshops conducted most frequently. Others are available upon request. Organizations and individuals may request any workshop at their leisure. A minimum of five (5) people is required for private sessions. For the customized "Have It Your Way" workshop, a minimum of ten (10) people is required.
Yo Productions will gladly donate one (1) copy of each of Yolonda's available books to facilities that do not have traditional libraries or ordering capabilities. Such places include, but are not limited to, nursing homes, rehabilitation centers, detention centers, and halfway houses. Interested persons should contact us and include the following information:
Facility Name, Address, and Phone Number

Your Name, Position, and Contact Number

Title(s) requested
We will follow-up on accepted requests within ten (10) business days. All information is subject to verification.
C.D.A.T. (Christians Doing Awesome Things)
Periodically, in our e-newsletter (Yo Notes), Yo Productions would like to highlight individuals or organizations doing something for the greater good of others.
Click here to make a nomination.
"Therefore, as we have opportunity, let us do good to all, especially to those who are of the household of faith." Galatians 6:10 (NKJV)
For our stage performances, we would like to adopt a group or organization of individuals who may not otherwise have an opportunity to attend our productions. Examples of eligible persons are those who reside in halfway houses, nursing or retirement homes, homeless shelters, orphanages, substance abuse/rehabilitation centers, battered women shelters, and anyone else at an economic, social or other disadvantage. Selected organizations will receive a limited number of complimentary tickets for participants and staff. For general inquiries or questions, contact Teresa Lewis. You may also submit requests online or view a hard copy of the form.
Nonprofit organizations interested in partnering with Yo Productions and looking for a creative fundraising opportunity are invited to check out Yo Pro Cares. This program was established in 2014 and is available to 501(c)(3) organizations.
Yo Productions is planning a college scholarship program to help individuals further their education. In addition, we'd also like to offer a $500 - $1000 stipend each year to aspiring writers. Details of the Yo Pro Scholars program are still being developed. Please check back at a later time for more information.
Women's Weekend Writeaway Retreat
In 2014, Yo Productions hosted our first weekend writing retreat. The attendees responded so favorably that the Weekend Writeaway became an annual event! It is specifically designed for women who want to seclude themselves from the busyness of everyday life and focus on their hearts' desire to write. We laugh, we learn and we inspire each other throughout this retreat and beyond. The Weekend Writeaway takes place annually on the third weekend in November. See pricing and other details by visiting http://ytsanders.wixsite.com/weekendwriteaway.
Registration begins February 1 of each year.
Please reload
Yo Productions wants to give back. As a result, we have designed several community/outreach programs with hopes of being a blessing to others.
For information about writing and editing services provided by Yo Productions, please click here.