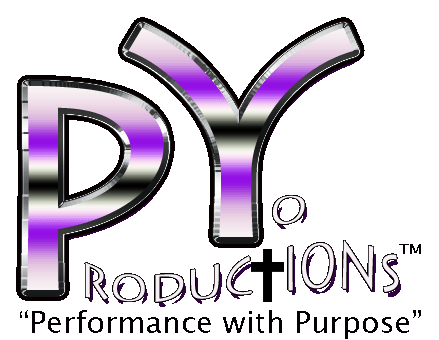 Yo Pro Cares
What is Yo Pro Cares?
Yo Pro cares is a program designed to foster partnerships between Yo Productions, LLC (Yo Pro) and nonprofit organizations by providing a means for Yo Pro to give back to community agencies for their support.
How It Works:
Interested organizations must contact Yo Pro to host a book signing event. (Note: Book signings can be incorporated into events that organizations already have scheduled instead of being a stand-alone occurrence.)
Once a date and time is agreed upon, Yo Pro will show up, sell books, and donate 20% of the proceeds to the hosting organization.
With Yo Pro continously producing new products, there there is no limit on the amount that can be earned or the number of events an organization can host.
The Fine Print:
This program is only available to 501(c)(3) nonprofit organizations.
Events are set up on a first-come, first-served basis.
The hosting organization must forgo charging Yo Pro a vendor's fee to sell books. In other words, an organization cannot charge Yo Productions a fee to set up a table for book sales and still expect to receive a 20% commission of all sales.
Hosting organizations will receive a statement of all sales and payment within fourteen (14) days after the event ends.
The hosting organization is expected to promote the event along with Yo Pro.
Yo Productions, LLC has a right to choose organizations with whom we work at our sole discretion.
Want to participate? Contact us.